Yo-kai Medallium biography

"Grapenyan's aroma drives the ladies crazy, and boy does this narcissistic Yo-kai know it!"

Grapenyan (Japanese: ブドウニャン, Budōnyan) is a Rank B, Water-attribute, Rare Yo-kai of the Charming tribe.
In Yo-kai Watch: Ukiukipedia Kiwami and Yo-kai Watch: Ukiukipedia Gakuen Y, he is classified as the Uwanosora tribe.
Appearances
Biology
Grapenyan is a dark-purple cat Yokai with dull white muzzle and paw tips. It has big black eyes and a pale pink nose, while it's inner-ear coloring is purple. Around its stomach is a purple band, while six light green orbs hanging from the neck. A dark green leaf and vine wrap around its right ear. The flames of its tails are green-yellow. 
Profile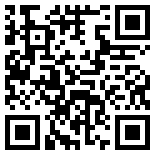 Scan Hovernyan's QR Code at Piggleston Bank to obtain the Grape Seeds, which will make Grapenyan show up at Harrisville School. He can be battled once a day until he's befriended through the regular method.
Grapenyan can be fought and befriended in Ambosia Pavilion.
Game data
Stats

Stats
Calculation

HP

328

STR

115

SPR

194

DEF

138

SPD

170
This shows Grapenyan's stat on level:

99

.
Movelist
Type
Name
Power
Attribute
Range

Attack

Sharp Claws (Japanese: するどいつめ

Surudoi Tsume

)
10-45x2
Single enemy

Technique

Rapids (Japanese: 水流の術

Suiryū no Jutsu

)
50-110
Water
Single enemy

Inspirit

Feeling Grape (Japanese: ブドウ果汁

Budō kajū

)
Single ally
Delicious grape juice greatly boosts an ally's SPR.

Soultimate Move

Grape Buddies (Japanese: つぶぞろいバディ

Tsubu-zoroi badi

)
All enemies
Confuses all foes with a waft of fruity goodness.

Skill

Juicy Goodness (Japanese: 果汁100%

Jūsu 100-pāsento

)
When defeated, allies' Soul Meters are filled.
Quotes
Befriended: "I want you to be friends with me and my fresh-picked self!"
Loafing: "Nyo...drying...out."
Being traded: "I want you to be friends with me and my fresh-picked self!"
Receiving food (favourite): "This'll do! Nyeah!"
Receiving food (normal): "Nyot the worst."
Receiving food (disliked): "Oh, yuck!"
Freed from the Crank-a-kai: "How nyice do I smell, huh? Go on, give me a sniff, nya!"
Etymology
Grapenyan is a portmantaue of Grape (a berrie related fruit) and Nyan (a japanese cat's call similar to Meow).
Trivia
In other languages
| Language | Name | Meaning |
| --- | --- | --- |
| Japanese | ブドウニャン/Budōnyan | |
| French | Vigninyan | |
| Spanish | Uvanyan | |
| Italian | Uvanyan | |
German: Traubnyan
Portuguese (Brazil): Uvanyan
See also