The Infinite Inferno (Japanese: アミダ極楽, Amida Gokuraku) is an area only accessible post-game.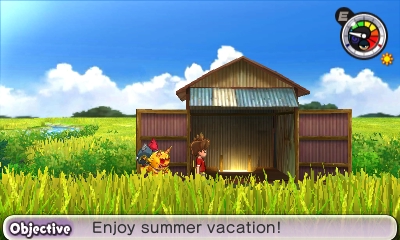 How To Access
Go to the Stone's House in Breezy Hills.
Talk to Mr. Stone, then Mrs. Stone will give you a key once you leave him.
Go to the hut that the Stones mention (west of Blossom Heights).
Use the key and the hut will be unlocked, leading you to the Infinite Inferno.
(optional) Awaken the Mirapo there, allowing quick and easy reach.
Bosses
The bosses in the Infinite Inferno resemble the bosses fought in the story, excluding Tarantutor and the first form of McKraken and besides Wobblewok. Optional bosses like Duwheel aren't included. Also, you will encounter Dame Dedtime imprisoned here.
List of Bosses
In other languages
Italian: Inferno Infinito
German: Endloses Inferno
Dutch: Eindeloze Inferno
Spanish: Infierno Infinito
Community content is available under
CC-BY-SA
unless otherwise noted.